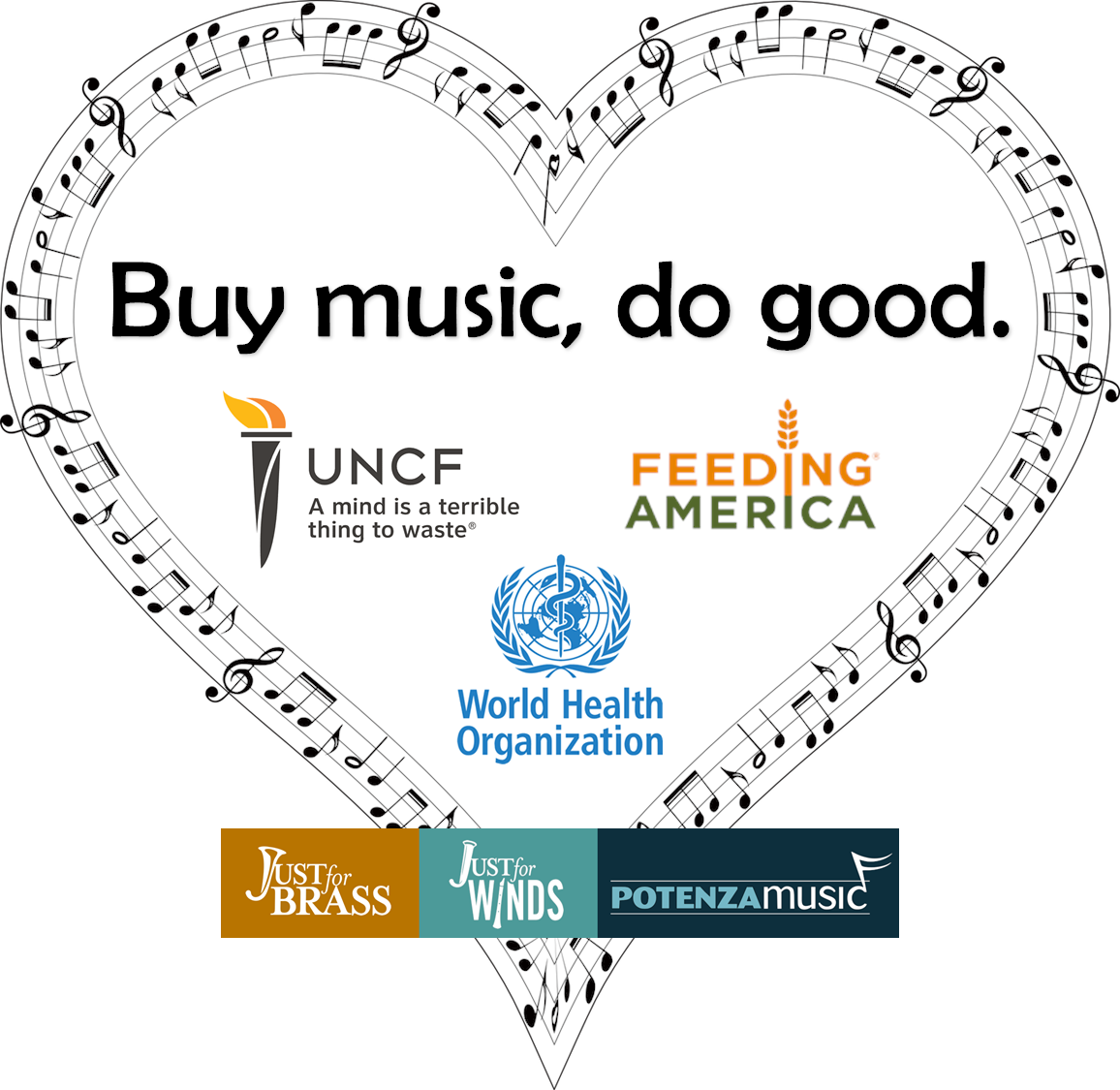 We feel very fortunate to have a business that has been able to continue operating while providing a safe workplace for our employees and a steady income for their families. Not everyone has been that lucky and even as the world slowly reopens, it will be a long time until things are truly back to normal.
We believe that every little bit helps, so in addition to our personal donations, we pledge to donate 10% of all sales from Just For Brass, Just For Winds, and Potenza Music from now through June 17 to these three charities:
Feeding America
In the United States, 1 in 9 people struggle with hunger: that's over 37 million people. Every dollar you give to Feeding America can provide at least 10 meals to children and families in need through the Feeding America network of food banks. As unemployment has risen across the country, your contribution is needed more than ever. Learn more
United Negro College Fund (UNCF)
The rising cost of tuition and decreasing financial aid available to students makes attaining a college degree further out of reach for many young people. UNCF reports that they have to turn away nine out of 10 deserving applicants because they simply don't have enough funding. Your contribution can make a difference by helping these ambitious students achieve the education they deserve. Learn more
World Health Organization (WHO)
Donations will be made to the COVID-19 Solidarity Response Fund, which support WHO's work, including with partners, to track and understand the spread of the virus; to ensure patients get the care they need and frontline workers get essential supplies and information; and to accelerate research and development of a vaccine and treatments for all who need them. Learn more
You can help!
Just make a purchase at one of our three sites any time from now until June 17th and we'll automatically donate 10% of your order total to these three charities. If an item you want is out of stock, please use the "Restock Request" button and we'll honor your contribution when the item arrives.
If you'd like to specify which charity should receive your donation, or choose not to donate, just let us know in the comments of your order and we'll respect your wishes.
Together we can make a positive impact in our communities and the world. Thank you in advance for your support!